New Block of classrooms
Our next phasewill be to make roof sheets!
Welcome
Gihogwe Secondary School, KIGALI CITY, GASABO district, Jali Sector, Agateko Cell.
By far the most ambitious project of Rwanda Restored is the building of a large secondary school with boarding facilities in Kigali. It was planned that when fully completed there would be be 1150 students attending on a day and boarding basis; many of these would be the orphans of the genocide and / or AIDS. The total cost of this project was estimated to be between 1.5 and 2 million UK pounds. However, due to a recent change in the Government's provision for secondary education in Rwanda; it has become necessary to consolidate the scale of this undertaking and we are now in the process of finishing off completing the present phase of the school that will provide places for 350 students. We will then seek to provide additional improvements to the school's facilities such as the building and equipping a science facility before we embark on any further expansion.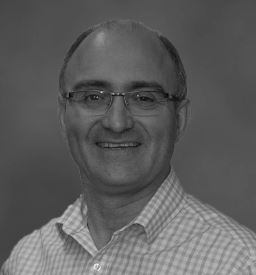 Damian Gilmartin: Director and Chairman of Rwanda Restored 
"As a supporter of Rwanda Restored, and a Trustee for the past 2 years, I am passionately committed to improving the life chances for young people in Rwanda. Our partnership with Gihogwe Secondary School and the Inkuru-Nziza church allows us to help young Rwandans to study at an excellent school, and also have the opportunity to know God more fully."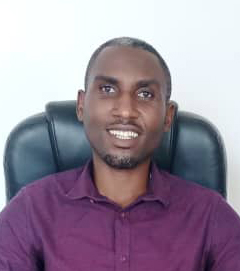 Bigirimana Philbert: GSS Headmaster
I, Bigirimana Philbert, Headteacher of Gihogwe Secondary School, would like to encourage you all, who visit our website, to continue reading the information regarding our school. We are very grateful to parents who bring their children to our school. We also acknowledge the cooperation of stakeholders especially Rwanda Restored and Inkuru-Nziza Church in Rwanda. May God bless you.